Location: Jaipur, Rajasthan.
Origin: 1799 AD.
Main Attraction: Intricate Architecture.
Jal Mahal (meaning "Water Palace") is a palace located in the middle of the Man Sagar Lake in Jaipur city, the capital of the state of Rajasthan, India. The palace and the lake around it were renovated and enlarged in the 18th century by Maharaja Jai Singh II of Amber.
The urban lake gets filled up during the rainy season; over the years, once the reservoir became full during rainy season, it got covered with Hyacinth. During this period the red stoned palace became approachable only by boat and through a causeway, and presented a spectacle on the way to Jaipur city from Delhi
Beauty & Interesting Facts:
The Jal Mahal or water palace in Jaipur, is an intrinsic example of Indo-Mughal architecture, stands like a vigilante of peace in the serene and quiescent waters of Man Sagar lake. With first four floors inside water, the majestic palace stands tall with its top floor outside the water arena. One can enjoy the tranquil waters of the lake while sitting under the elaborately modeled and exquisitely carved balconies and arched roofs, thinking about the royal menus of the duck shooting parties. The maharajah Sawai Madho Singh used to invite royal dignitaries to this leisure palace, who usually rocked the ambiance with their adventure autobiographies. Words flied amidst the misty air carrying the aroma satiated with the chivalry of the Rajput kings. To the south of the lake, there are some alluring gardens and splendid examples of Rajput architectural style, waiting eagerly for the virgin footsteps of enthusiastic travelers. Rush to enjoy the out-of-the-world refreshing experience at the island palace, when cool breezes after kissing the waters, will rush to hug you. Take a tour of the famous Jal Mahal Palace to see the attractions of Jaipur.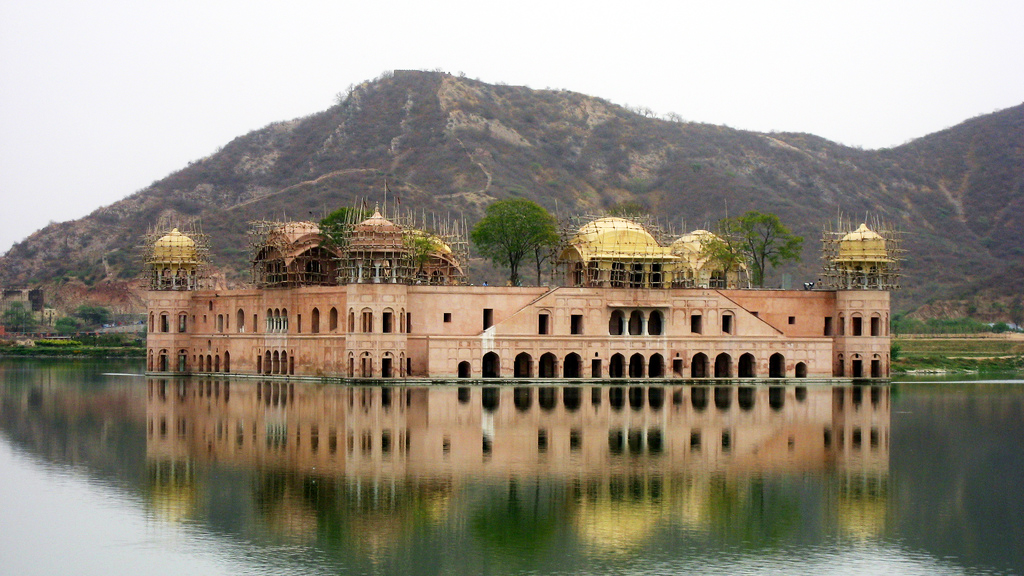 Jal Mahal is on the way to Amber and is about 6.5 kilometers from Jaipur. Jaipur is well connected to the rest of the country. Delhi the capital of India is only 300 kilometers from Jaipur. It is accessible by road, rail and air. Many airlines offer cheap fares to travel to Jaipur. Railways from different parts of the country travel to Jaipur. The Delhi-Jaipur National Highway is another means of reaching Jaipur.